This visualizes some of the key steps of making sourdough bread with the help of flowcharts.
This is definitely not complete yet, but already visualizes some of the key moments. I used the Software miro to put together the charts. Please let me know in case you have additional ideas for other charts.
How to make a starter

When is your starter ready?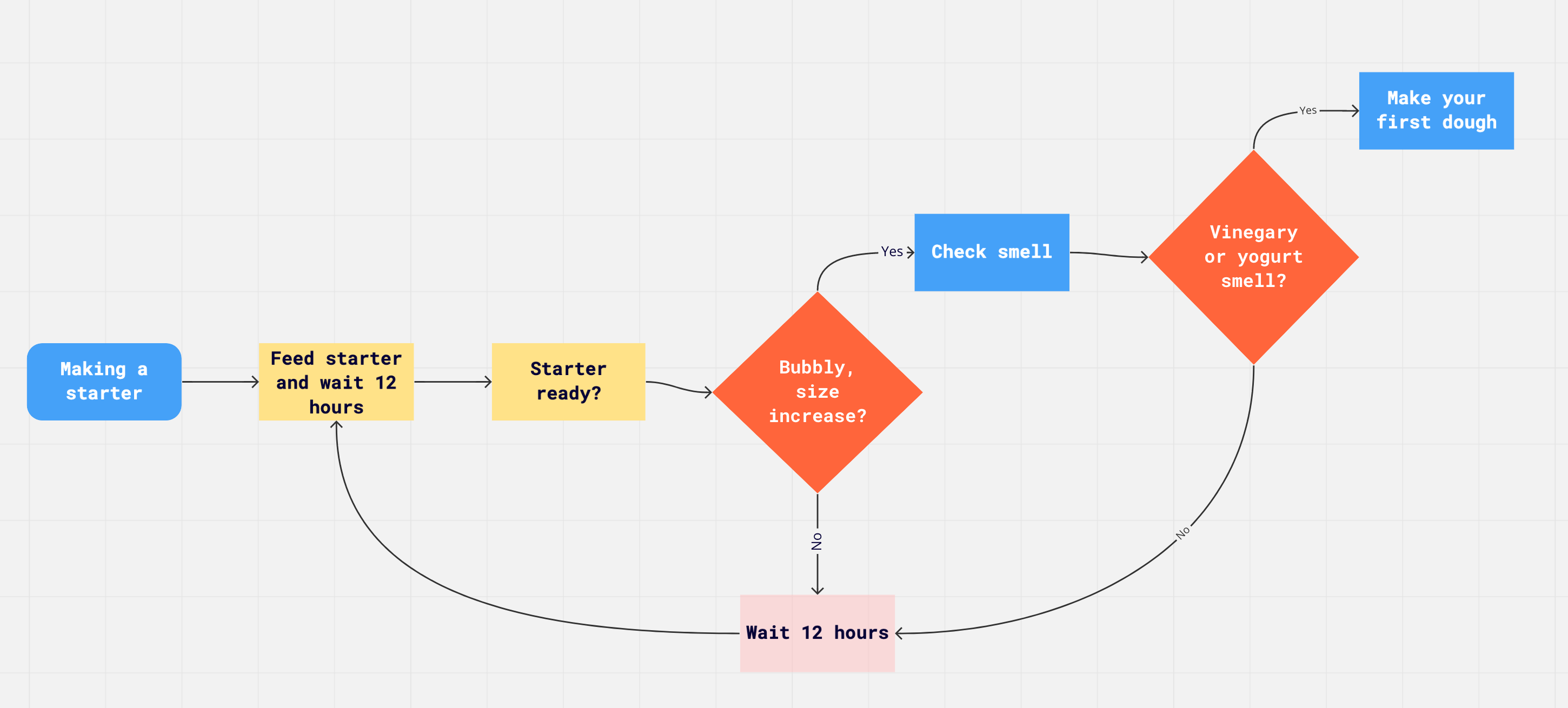 How much starter to use?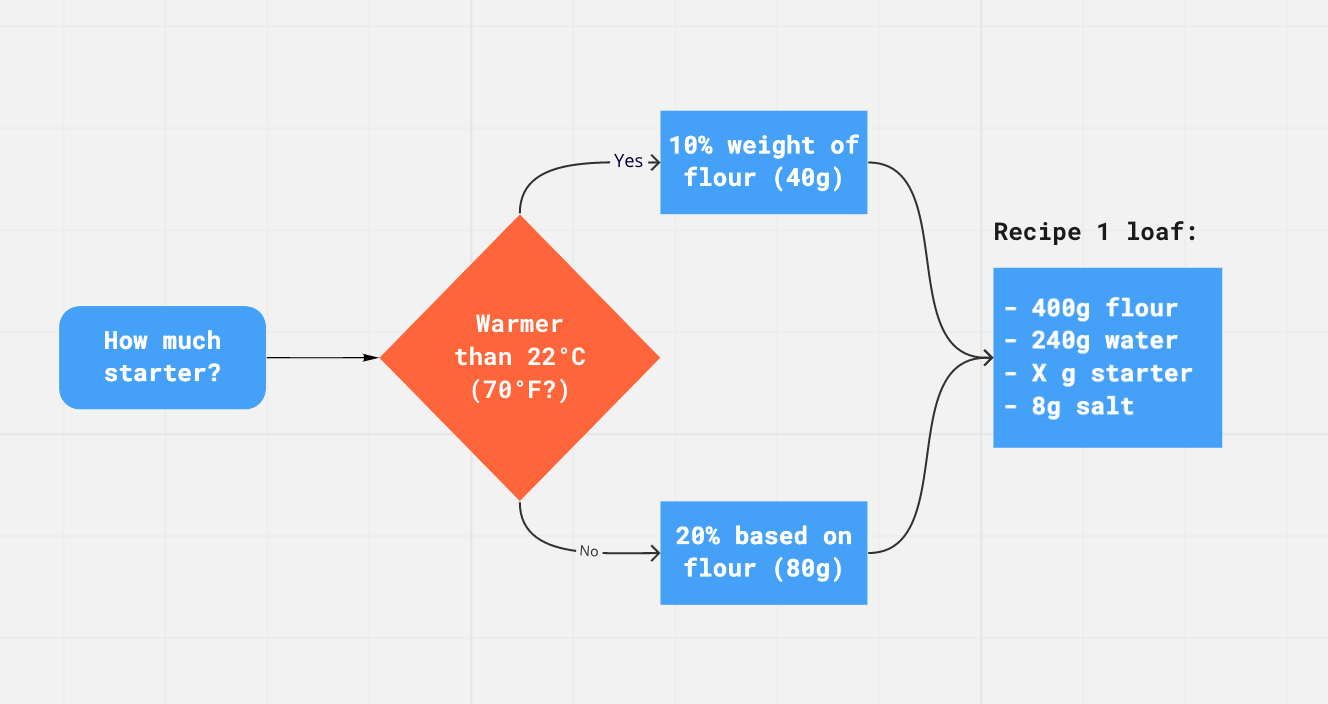 How to convert to a stiff starter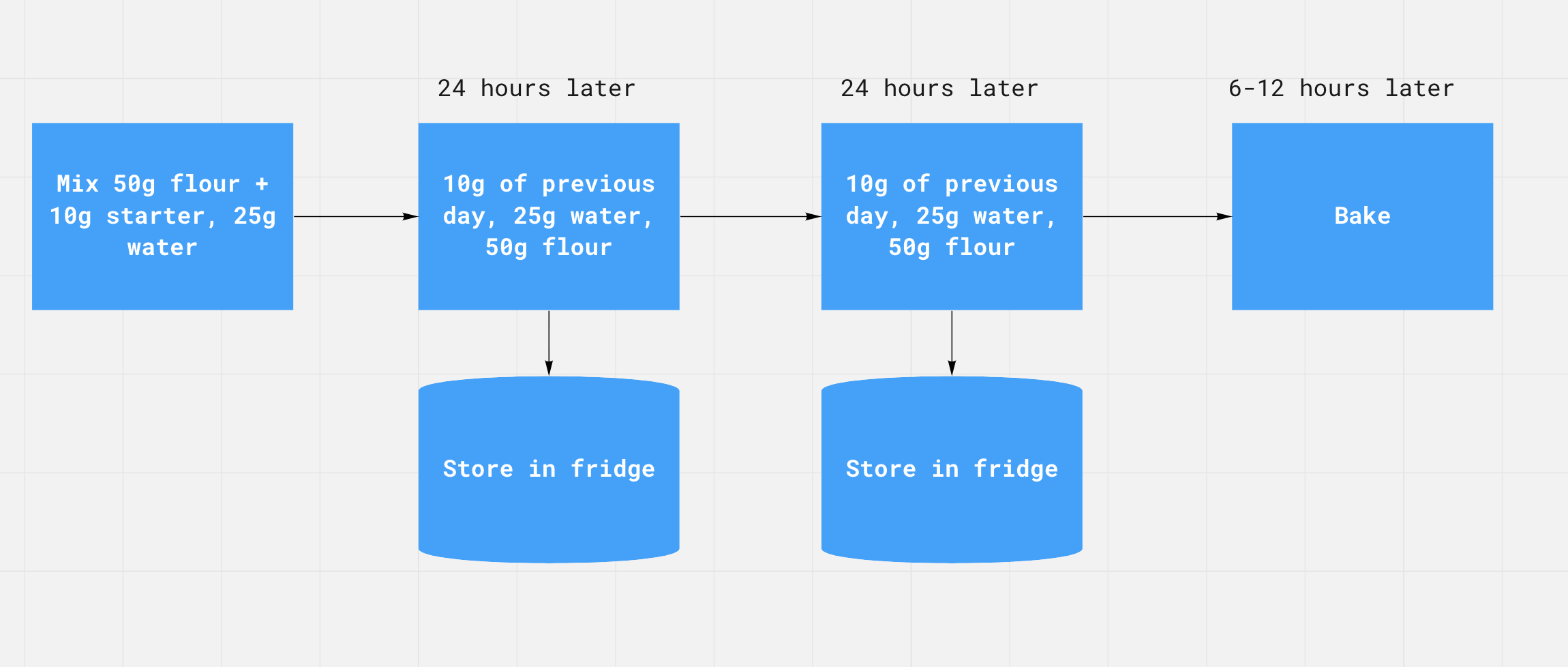 Starter maintenance
Hope you enjoy! Happy baking and may the gluten be with you.